Hey Everyone,
It's November, 2016. And phew! We did it! The Laurel Home Ultimate Paint Palette and Home Furnishings Collection is here and ready for you! (It is now only available in conjunction with part I – The Laurel Home Essential Paint Color Collection)
If you've already been here a million times (or even just once before) and are ready to order, here's a purchase button, so you don't have to scroll down. Otherwise, please read on…
The cover!
I know that some of you:
are chomping at the bit
are confused
think I'm annoying. (I'm trying not to be)
think I walk on water (only if my neighbor's toilet has overflowed)
think all of the above.
So before I get into the spiel about the paint palettes that come with inspiration boards and furniture and more! I want to try to clarify things for everyone.
There Are Six Kinds of Beautiful People Who Read Laurel Home
Some who just happened to fall into my trap stumble upon me and have no idea why a woman would superimpose her face onto a painting done 100 years ago.
Some who've been here a while but have not purchased any of my products but are intrigued.
Some who've only purchased Laurel's Rolodex (and are now wealthy beyond all measure. lol)
Some who've only purchased The Laurel Home Essential Paint Color Collection (and have added years to their lives. + saved their marriage)
Some who've purchased both the rolodex and the paint color collection. (teacher's pets)
Some who don't give a flying crap about my products and are about to click off and/or unsubscribe…
No problemo.
Let's say a fond farewell to those folks who are not interested in joining the party.
I LOVE YOU ANYWAAAAAAAAAY!!!
Byyyyyyyyyye……………..
Okay, good. We got rid of them! ;]
What I'm going to do is divide the rest of you guys into your groups based on your number above. If you're bored, you may read someone else's group. That's cool. But if you're busy, you may skip over until you find your group being called. How does that sound?
GROUPS ONE AND TWO, PLEASE GATHER AROUND
13 months ago, I created my first product which has gotten rave reviews. It's called Laurel's Rolodex. It's a wonderful shopping guide and instead of wasting a lot of real estate, you can read all about it by clicking on the link. Don't worry, your spot is saved and you can come back when you're finished.
Last May, I created a second product called The Laurel Home Essential Paint Color Collection. And you should read what people have written about that!
When you've finished, please just hang for a bit. ;] I need to get you up to speed.
GROUP  THREE – I'M READY FOR YOU NOW.
Hey Guys – Smart Rolodex Owners, but who haven't gotten a paint collection. If you are interested in learning more, please go on over to The Laurel Home Essential Paint Color Collection. So, you can read more about it. That's part I of this two-part product. There is a whopping special deal going on through November 13th.
GROUP FOUR IT'S YOUR TURN.
Thank you so much for waiting. I need you to go over to this page and check out Laurel's Rolodex. We did a number on it and I've added 39 wonderful sources both to-the-trade and retail and 15 new designer friendly sources, making the total 168 designer friendly sources!
Wonderful. No, I haven't forgotten about you, group five. Are you kidding?
Guys, I hear a lot of mumbling. Please Listen Up.
Now, that everyone's up to speed, I can progress with the new product.
WHEN YOU'RE READY, I NEED ALL FIVE GROUPS TO GATHER 'ROUND.
Looks like we lost a few, but that's okay. We don't need folks who aren't interested in learning and growing as designers.
Because even if you are not in the profession, on my blog, you ARE a designer. And to help you grow as designers…
Today, I am releasing product number three.
But this is why I put you in different groups.
Product Number Three, THE LAUREL HOME ULTIMATE PAINT PALETTE AND HOME FURNISHINGS COLLECTION is really PART II of The Essential Paint Collection.
It is not an add-on, freebie, however. No, not after spending some 600 hours putting it together. It is a separate book. But, at a really great deal right now. We'll get to that shortly.
Oh, and for newbies. Raise a hand so that I know that you're listening. ;] This is very important.
THESE ARE PDF FILES. When you go to order, you might notice that you will not be asked for your address and that is because these are digital products that you download to your laptop, tablet, mobile or all three!
It is possible to have them printed out. Here is a google search of a bunch of companies that will provide that service for you.
https://www.google.com/search?q=where+to+make+a+book+from+a+PDF&ie=utf-8&oe=utf-8
However, for the rolodex, every company has a working link back to the vendor/manufacturer and it makes shopping a breeze as you have the product lines of 100s of companies, a click away. Your products are portable as well. OR, you can also view on desk top.
In addition, the paint products are brilliant on your devices. Just beautiful and I find it is actually far easier to see undertones on my laptop.
But here's the deal. Since part II – the palettes is really part of part I – the paint collection, they are going to be sold from here on… as one product. They are meant to be used together. There is information is part I that is not in part II.
So, what's in part II – The Ultimate Paint Palette and Home Furnishings Collection?
I've dropped some hints but have not shown you more precisely.
Here's A Very Small Sample of What's  Inside The New Paint Palette Collection

There are 40 palettes, and each one comes with a beautiful design board and its own chapter.
In Each Chapter, You Will Find:
• A palette consisting of 12 colors
• A design board using the colors
• The inspiration behind the palette
• Discussion of the other colors
• The furniture in the room and the sources with links to the vendors! (retail and wholesale)
• The palette family it belongs to (more about that in a sec)
• Other palette families it gets along with
• Things to look out for
• Plus lots of advice and things you need to know
Below is an example of one of the forty boards.
Please know that the quality is much crisper in the real guide. These are screenshots and therefore, the links won't work if you try to click on them. Also, since this is a dining room, it has about half the number of links of most of the living rooms. There are some 600 links for home furnishings! Some of the boards also have additional images of the furniture and/or fabric used.



What Are Pal

ette Families
Below is Palette Family #1 – Neutral, But Never Boring.
And yes, the images are larger than this in the guide. :]
So, to recap. You get the forty palettes, with the forty boards. The furnishings on the boards are all listed and with links. Some sources are retail only, but for any sources that are to the trade, I found in 98% of the cases, an online source that sells that item and it is listed.
Some pieces are vintage or one-of-a-kind.
There are several bedrooms, dining rooms and many living rooms.
If you'd like to see some more boards, click here.
The colors range from pale and soothing to very colorful and intense. There are light rooms and dark rooms.
And dozens of pieces of beautiful furniture.
The reasoning behind the boards and furnishings is:
Palettes in a vacuum mean very little. There needs to be a jumping off point. But there's so much more than that, because there are hundreds if not thousands of ways that these palettes can be combined.
By knowing which palettes are in what family and then knowing which other families coordinate, I think is a wonderful tool in helping come up with a cohesive, beautiful color palette and the basis for a beautifully decorated home.
Oh man! I almost forgot! But for everyone purchasing the paint palette collection during the initial promo period, you will be getting every month, a new design board and a new paint palette!!! That will begin in December, 2016
Are you still with me?
Yes, in the back row… I see that you look a little anxious.
Laurel, you had me, 10 seconds in with "chomping at the bit." Where is the damned button to purchase this stuff. I want it all!
Right here. Here is the damned button. :]
If you're not yet, chomping at the bit…
Over the last 5.5 months, I've received dozens of kind comments,
but I only started saving them a few weeks ago. Here they are!
Julie said: July, 2016
I can't thank you enough for all of the HOURS of hard work you put into your "Laurel Home Paint Color Collection". I bought it just as I had painters coming in to paint my living room and kitchen.
My kitchen wall runs into the back wall of my dining room and I wanted color in the kitchen so it had to work with my dining room and living room walls which run into each other.
I chose Saybrook Sage for my kitchen and back dining room wall and Niveous for the remaining D.R. and L.R. walls. They look beautiful together. The green undertone in the Niveous works beautifully with the Saybrook Sage. I chose white dove for the trim and doors. THANK YOU! I love, love your colors.
***
Karen said: July, 2016
Thanks for the great offer Laurel. I love my Rolodex and paint guide. There is so much available to the public at retail that I had NO CLUE about, especially regarding furniture. I though I was forever going to be stuck in the Lamps Plus, Pottery Barn, RH rut. These tools you have worked so hard on are a super value and I think all your readers should buy them!!
***
Jane said: July, 2016
I echo others who say yours is the one blog we never miss. Your Essential Paint Collection is spectacular and a wonderful investment. Thank you, thank you, Laurel.
***
Gaye said: August, 2016
Dear Laurel,
Discovering "Cotton Balls" has proved a little costly because after seeing how it transformed the breakfast room, I've decided to repaint the back halls, which were painted fairly recently, and to use it on the woodwork in the entrance hall, which I'd not intended to paint. My painter is very good, but very expensive. Yet this paint has made as much difference as adding fine wallpaper would have made—only better difference.
Keep up the good work and thanks for teaching an old dog some new tricks.
High on Cotton Balls!
***
Karen said: August, 2016
You're so damn impressive Laurel. I can't believe your technical abilities in addition to all your design talents. My copy of the paint palette that I had printed at Blurb is so well worn now from use and study. I really don't need anything else. Bought twin English roll arm sofas today in light blue velvet (Marilyns Dress), tufted backs, to go with the spring palette I am working on for this house. I don't think I can wait to get the new palettes until November, so I am going to stick to the one you got me started on. Avocado looks great in my dining room with a new chartreuse, limey sectional peeking through from the family room area. I have a designer helping me, I just hand her your images and go, "Can we just copy this".
***
Eleanor said: August, 2016
So. Excited. The Essential Paint Color Collection has saved my sanity! I have been painting my entire (new to me) house since January (walls, cabinets, trim, ceilings…) and then next year is furniture painting time. Your blog posts on colors really helped me get started picking colors but the collection made it a breeze. I am looking forward to getting some more ideas for accent colors w/furniture and repainting one or two rooms where I screwed up the wall color before I got my hands on your guide:) I have used 5 colors from the collection and they have all been great…
***
Megan said: August, 2016
Wow!  This is money well-spent!  So very helpful.
***
Wendy said: October, 2016
Just bought your rolodex and your paint colors and I'm glad I did. On the paints – I am trained as a fine artist and I've been good at paint choices over many years and 8 houses, but it takes me a lot of trials. About to do it again after downsizing – and your list and explanations are helping me already this morning – like having a conversation with someone good and experienced. It is making the choice more enjoyable. Some of my favorites are in your list – and you're introducing me to others. Good format and context!
Rolodex I've just dipped into – looking forward to reading it.
I think you provide a great fun voice in the crowded field and really useful info. Brava!
***
Rob said: October, 2016
Laurel,
Love your blog! Always informative and helpful. Great ideas. Look forward to reading it each week. I paint a lot (of walls – it's a sickness LOL)! But before selecting any paint color, I always research the Laurel Home Paint Collection. It's my "go to." Thank you for doing the research!
***
Joni said: October, 2016
I will definitely order when I get my promo code!  I recently bought a home that has a lot of wood trim throughout….. Beautiful knotty alder and my husband would strangle me if I painted the trim.  I just painted the powder room Henderson Buff….. Amazing.  This bathroom doesn't have a window so the green really comes out.  I am using your list of BM colors that look great with wood.  So very thankful to have found this awesome designer with the best blog ever!!!
***
Ashley said: October, 2016
Hi,
I've been saturated in your color book. We're having our interior home repainted and your guide has been invaluable. Incidentally, I'm going to take your challenge: Our painters will be using ____ and pairing it with______ for one of our kids' rooms.
In reading one of your blogs, you posted something about "Woodlawn Blue." I painted our guest room this color, above the wainscoting, and it's nothing short of delicious. It's been on the wall for about 10 years (with a freshener in between). Our guests always comment on it.
When I wonder, "I think I'm going to change up," I walk into our lovely guest room and say, "I LOVE this color! Don't change it!" And I walk out knowing it's one of the best blues out there.
***
Lynn said: October, 2016
I am soooo getting this……. My house is in the process of a makeover ….. I have, ahem been my own interior designers thus far and I am happy with what I have done to this point. I am however now at the cross roads as to what to do to finish…. …i.e a great office is fine, but the effect is somewhat diminished when it butts up against a tired tawdry hallway. I have been a loss as to how to tie it all together……. Not anymore!!!!!!! Thanks to you, and your paint collection, I am off to the races….. Can't wait to get started!! Promise I will send photos so, you can see how you have helped finish my new house!!!!
Great guide to a wide spectrum of colors.  Helpful for both the person who likes explanations to better understand color nuances and for one who likes a go-to list of suggested colors.
***
Janice said: October, 2016
Dear Laurel, I wrote to you about 7 months ago and asked about paint decisions for a house we were building in Point Clear, Alabama on Mobile Bay. Out of the goodness of your heart, you answered within two days. I was in need of your advice and I would have paid (handsomely) for the help because you are my favorite designer. The advice was to try the paint I wanted to use in different rooms and in different light. I bought 24 little gems (cans from Benjamin Moore). I also bought the little boards to try all the colors. And as I waited for the walls to get up I studied all of your blogs, every single one I could find! The house is getting close to completion and it has been painted inside and out and………the color is BM White Dove. We have built three houses over the years and every time we moved in I was not totally satisfied with what I had done or the help I had received. . Words cannot express how much I love this house. I have consulted with decorators over the years, and have come away a little overwhelmed. Your blogs are wonderful. I learn something every week. I will send pictures as I get to each finished room. Hopefully, after seeing some pics you will realize what an expert teacher you are. If you run screaming out into traffic, you can tell me. I will just study more! Thank you, thank you, thank you..you are the best.
***
Elizabeth said: October, 2016
Dear Laurel- LOVE the palette in this post! Of course my favorite color is blue and I was thrilled to see so many blues in your color collection. In fact within a short time of receiving my copy, I painted my den/library Van Deusen blue. We have cherry wood stained judge's paneling and bookcases in the room and this color looks AMAZING. I love your color collection and can't wait to get the follow up edition with all of those lovely boards. I am a novice decorator and I look forward to your blog every week. Keep the entertaining (and educational) posts coming. All the best!
***
Tara said: October, 2016
Hello Laurel,
Your paint colour advice has been a lifesaver! This is the advice I have been looking for all my life. I have been reading your blog for several months now, and most recently purchased your paint guide and am trying to work my way through it in planning to repaint our very old house in downtown Ottawa.
Are you sick of reading these yet? Here's the damned button again.
If you're not sick of reading them, here's more!
Sandy said: November, 2016
Hi Laurel!  You spent 600 hours creating your Palette Collection?  Good grief!  That is 75 days working 8 hours a day!  IMPRESSIVE!!!  I already have The  Essential Paint Collection and love using it.
Gail Hayes said: November, 2016
I'm sure you are receiving dozens, if not hundreds of emails, but I am compelled to add my voice to the chorus. You are a superb interior decorator! The color palettes and design boards have inspired me such that for the first time since I last decorated (16 yrs ago) that I can once again make choices without fear that I will make terrible and costly mistakes. Mind you, my first choice would be for you to do it, but since that is impossible (due to the fact I live in VA) I at least feel I can embark on the redecorating process with your info at my fingertips.
Thank you thank you thank you !!
***
Karen said: November, 2016
The new paint product is fab– The boards and links make it so easy to just buy what you show and move on! This way I do not have to dicker around with choices. I trust your taste implicitly.
***
Claudia said: November, 2016
I have purchased the original color palette and use it DAILY on my phone. I love it…I love you! You are a godsend! I bought that back months ago.
***
Teresa said: November, 2016
I am really enjoying the boards, Laurel. I consider them my training guide. As an example, soon I'll be buying lamps because I have learned from your blog that I need lamps. (I plugged in some really ugly lamps I have from the bedroom, just to test the lamp light theory. Wow, I've been missing out! ) Anyway, I have been studying the lamps from your examples so that I will make good decisions for a change. I am being stubborn about spending hundreds on a lamp. I know, I should just do it. It is so funny what we decide to place importance on. I'll drop hundreds on a tree for the yard yet refuse to spend money on jewelry…. or lamps!!! It is really weird, but there it is.
my inconsistencies aside, the boards are a very good learning tool! I'm trying to get to the point where I see timeless design, good design, and these boards are great for that.
***
Monica said: November, 2016
Thank you for sending the code.  I'm enjoying my purchase.  Can't tell you how many times I have referred to the Rolodex!
***
Candace said: November, 2016
Love your blog, your paint color collection (helps me to simplify when choosing client colors), as well as your Rolodex. I've found some great resources that I had never heard of. Thanks for sharing your immense knowledge and experience. And for doing it all with a sense of humor. If we didn't have a sense of humor we'd have to have gotten out of this business a long time ago, right?
***
Alicia said: November, 2016
Laurel! I have your Rolodex and LOVE it! I'm in Idaho house hunting for a relocation from North Carolina. It's my last night in Idaho, and it is my reward for buying a house without the help of my busy husband. You're the best!
***
Kim said: November, 2016
Thank you so very much for your help and time.  You are the best with all of you wonderful information but also attentiveness to customers!
It is so fun to delve into the paint colors and rolodex, totally gives confidence pulling everything together.
Thank you and have a great day.
***
Patti said: November, 2016
I have your paint guide and I can't tell you how invaluable its been for me as my husband and I get our home ready to sell in the spring. Thank you, thank you, thank you for sharing your many years of design experience and expertise in the world of interior design, especially for those of us who can only dream of having a home as lovely as the pictures you post.
***
Sara said: November, 2016
Hi Laurel,
Just wanted to put in my thanks for your blog and what I think are the best discussions of white paint on the internet.
I recently bought and reno'ed myself a cute little house from the 80's, very bright south rooms, very dark north rooms, and after taking in all your advice and discussion, I went with BM Simply White for the entire house. I have very colorful furniture, a bit ethnic, and it was a great backdrop. I was looking for a 'warm white' that was still a true white and your discussions helped me narrow it down to that quickly.
Also your discussions about light reflections were very helpful, and something I wouldn't have really considered if you hadn't mentioned it since I'm new to all this paint stuff🙂 Keeping that in mind, for the north facing living room I installed a very light whitewashed oak floor with a yellow undertone that's really negated any potential issues with the walls ending up blue or grey or ugly, and kept things bright in the room.
I almost never comment on the internet but your blog has been such a wealth of useful information that I wanted to take a moment to express my thanks. Also the photos that you choose to illustrate your point are so helpful.
Thanks for sharing🙂
***
Patricia said: December 2016
The painters just left after painting our Living Room and Kitchen … Shoreline and Simply white…Gorgeous! Will send you a photo when we finish putting the room together…Thank you, thank you…your Paint Essentials is one of my best purchases yet.
***
Anne said: December 2016
Great post Laurel! I consider your blog to be one of the gifts of 2016. The election made this a tough year and I needed all the laughter and design-talk I could get. I agree with your comments about the colors, except that I don't share your love of white. But someday I bet I'll suddenly love it! BTW, I came upon an interesting Sherwin color the other day–Canyon Clay. It looks like clay in some light and totally plum in others. Magical!
And I second everyone's positive comments about your Color Guide and Rolodex. I've been in this business a long time. I know color very well and have resources galore. But there are fabulous things to learn in your Guide and Rolodex, plus it's all organized so beautifully AND infused with your joie de vivre. Priceless!
Can't wait to see what you bring to 2017. Cheers!
***
Frances said: January 2017
Hi Laurel,
I just want to thank you for your blog. I took your advive and chose white dove to paint our cabinets and trim throughout our house. We're getting it ready to sell. Your blog has so much advice and your and my tastes are very similar. You reassure me in my own judgement and decisions! That is incredibly helpful.
Thanks again.
***
Marilyn said: January 2017
Laurel Bern, You have an amazing eye for color. Love these. I am a painter(artist) by trade and have to say that the colors you chose are really beautiful up on walls. Yay for you for not picking pinky beiges and gray,gray,gray…So over it.
That said, I have Cleveland Green in my living room. If you pay attention  to museum walls they are often painted this color. It is a fantastic color for artwork and white and black pops.Very classy shade. Cheers!
***
Mollie said: January 2017
Gosh, Laurel, thanks for answering!  I actually discovered that Ghostery (ad blocker) stopped me from seeing the post.  I have changed it to let me read your (trusted) site without interference.  Yay!
Since I have your ear, so to speak, let me say how very much I love your site and how much you have inspired me.  Case in point:  I felt very confident specifying navy blue Satin Impervo for my powder room walls, floor to ceiling.  Ceiling is silver leaf.  Thick crown molding….chair rail with picture frame molding below…black toilet….hammered nickel sink….black/pewter waterfall faucet….White Damascus granite…..gallery walls with original, custom framed art.  I love it.  So elegant and different.  These ideas had been floating around in my head for a while but it wasn't until  I had read dozens of your posts that it all crystallized.  Thank you soooo much!
Well, there it is! The price for the Paint Color/ Paint Palette Collection (both parts I and II – nearly 500 pages!) is only
$199.00
Once again, here is the damned button. ;]
(if you live in NY State, sorry, but you'll need to cough up a bit of sales tax that I'm obliged to collect. It's the law.)
And that's all there is to it. You will go to a secure Pay Pal Gateway to pay.
***You do not need to have a Pay Pal Account in order to purchase. There is an option to use your credit card.***
If you're having any problems, please contact me at the contact link above or return an email sent to you. I will get back to you ASAP.
xo,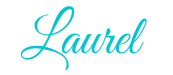 ****PS: If you do not already own Laurel's Rolodex and would like to purchase that at the same time, you will be given the opportunity to get it for $30 off the purchase price when you put your paint product in your cart.
PPS: Please do not ever contact paypal. I am here for you. Even if it takes a few hours. But usually, it doesn't.
Save
Save