Alright. Calm down, please ;]
I am giving away an interior design consultation.
Yes, for free!
This is a one-time thing as I'm no longer doing long-distance consultations.
However, the reason I'm breaking this policy this one time is– I am pleased, no wait phenomenally honored to be a part of the dozens of beautiful interior design blogs and magazines on an app called
bHome
What is bHome?
bHome is a curated collection of some of the best home & garden bloggers, designers AND shelter magazines such as Elle Decor, House Beautiful, Better Homes and Gardens, Domino and Lonny.

bHome makes available all of the content of these sources in one place– Their pinterest, instagram and twitter feeds, along with their blog posts.
It is (also) FREE. You download from the App store or Google Play (if you are on Android.)  The app is for both mobile phones and tablet.
Then, scroll through and enjoy the beauty, inspiration and advice these sources have to offer.
Or, you can TAP the stars of your favorite blogs to create your own unique feed.
You can also share to social media or email something that catches your eye, to a friend. Simply TAP the arrow under any image to do so.
And folks, these are all gorgeous sources. The developer of this app Kelly Wilkniss, author of My Soulful Home has a wonderful eye and she only selects sources with beautiful images and great information. I'm phenomenally honored that she asked me to join this wonderful collection of beautiful blogs!
The feed is refreshed every 20 minutes so if you're online at the bank, grocery store (that's a good one), waiting for the doctor, commuting…  you can get on bHome for a shot of inspiration and beauty.
Another cool feature is that you can search for a specific topic on bHome. This is a great way to save time by getting to the best advice, images & inspiration right away.  For instance, let's say you were looking for the best gray paint colors, you would get my blog and any others that are talking about gray paint.
This is an amazing resource and it's FREE!
In addition to the app, bHome now also has a weekly newsletter via email and that you can access on your desktop computer or mobile.  To subscribe please click here.

Laurel? When are you going to tell us how to enter the giveaway?
Yes, yes… of course. Here are the deets. It's super easy.
To Enter The Give away  ~ Download The App – bHome.us (this is the link to download)
TAP my star

You will get a message from me.

TAP the link in the message to enter
That's all! Download the app and then two taps and you're been entered to win a free interior design consultation. This will be running for one week.

About the Consultation
It can be any issue you are having related to interior design. We will discuss your issue on the phone for approximately 45 minutes. Before the consult, you will have some homework to do and the more visual information you can give me, the more you will get out of it.
Good luck to all!  The winner will be announced next week.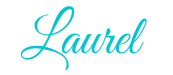 Save
Save