Dear Laurel,
My husband and I are finally purchasing our dream home.
I guess I need a living room budget or rather a living room on a budget.
I've been obsessed with this room ever since I saw it on your blog.
While our living room isn't quite that grand, it's really pretty.
I spoke with three interior designers in my town.
Each of them said pretty much the same thing. A living room like this would cost something like $250,000.00! Are they barking mad? I mean, sure, I realize that there are real antiques here and so forth, but we could almost buy another home for that kind of money!
One of them said that she could do something comparable except for the screens for about 100k. Well, we just don't have that kind of money. And even if we did, it sounds like a lot to furnish only the living room.
We had budgeted between $30k-$40k for the living room. And even with that, my sister thinks I'm nuts. But we really want something nice that we'll enjoy for many years to come.
The dimensions are about 25'x14′ and there are large windows and a fireplace with a gorgeous mantel. Our ceilings are nine feet.
Oh wait. Silly me. I have some pics from the real estate listing.
We're in Charleston and my husband and I were a bit at odds. I wanted old and he did not. But the second we walked into this place, I knew it was the one!
I guess what I want to know is; Is it possible to do a living room on a budget of  40k max in the manner of Frank Babb Randolph?
Thank you,
Susan Stikker-Shokt
**********
Hi Susan,
Le me begin saying that I adore your new home! The high ceilings, gorgeous tall windows with transoms and French Doors; beautiful!
My favorite style of architecture is Greek Revival. But not the GR with the ginormous columns. But something that's more of a hybrid of the Federal style which came just before GR.
photo: Paul Costello
Here's an amazing example of what I'm talking about. It's in New Orleans, so has taken on the unique flavor of that city. In the north, the railings would be painted wood. But, isn't this divine? I love that it's all ONE color– even the shutters. That's something to keep in mind.
And I adore Frank Babb Randolph too. Did you know that my friend Loi Thai of the wonderful Tone on Tone Blog did a lot of the antiques for his home? And even though it looks 19th century, it was actually built in the 1950's. Frank, obviously, did a real number on this place.
These guys positively reek of great taste!
Here are two other views of the FB Randolph living room

It's one of my favorite rooms too!
I do concur with the other designers that the furnishings alone, in Mr. Randolph's living room could easily be in the 150k-250k range. Those screens are very old and rare and utterly fabulous.
If the house were on fire, that would be the first thing I would grab!
But, everything in this room is super high-end.
For instance, the faux shagrin coffee table by David Iatesta easily retails for at least $6,000.00 and probably more.
A pair of these French antique chairs costs $8,600.00
And yes, you could do something wonderful for 100k. But I think we can keep the price close to the 40k number. There are always ways to make cuts here and there without sacrificing quality or the look, desired.
I had a little fun here and decided to see what we could do in your price range. Of course, the prices are estimates and we'll need to add in for shipping, handling and tax.
I'm going to start at the upper left and work around.
Here are the items, quantity and price.
Two lamps from Bungalow 5 – 2 @$450.00/ea = $900.00
Two side tables from Phillips Scott –  2 @$750.00/ea = $1,500
One sofa from Lee Industries with upgrade cushions = $3,500.00
One pillow from Bliss Studio = $350.00
Framed panels of fabric From F Schumacher About $600.00/ea  = $1,200.00
Here's an example of some framed either fabric or wallpaper at Hickory Chair from the Spring High Point Market 2016
2 French Fauteuils from Zentique with reupholstery in melon colored velvet 2 @ $900.00/ea = $1,800.00
One Large Swedish Mirror from Redford House in Antique Cream = $890.00
Two Candle sconces from Aidan Gray @ $350.00/ea = $700.00
One Console table from Tritter Feefer = $2,100.00
Small Chinese chest = $400.00
One French chair from Ballard Designs = $1,000.00
One gold side table from Aidan Gray = $750.00
One Bliss Studio Way Cool Coffee table = $1,800.00
Two linen slip covered chairs from Serena and Lily @ $2,100.00/each = $4,200.00
One Center Hall round table (can become a demilune too) from Accents Beyond = $775.00
Two French Bergere chairs from Zentique @950.00/ea = 1,900.00
One blue and white garden stool = $350.00
One gray Peshawar Rug from 1800getarug.com + a rug pad = $2,500.00
One Bungalow 5 parsons coffee table = $950.00 (it's white so it might need to be painted)
***
Okay, let's add that up
$27,565.00
But we still need accessories and window treatments. So let's say that drapes for the big windows to close will be about $4,500.00
And then, we can budget about $2,000.00 for accessories
Now we're at $34,065.00
But we're not done yet. We have to figure in the shipping and handling and tax.
estimated Shipping and Handling = $3,000.00
subtotal $37,065.00
sales tax  $2,733.54
Grand Total = $39,798.54
Great! We did it!
By the way, I have read that Frank's wall color is Farrow and Ball – Elephant Gray. If you'd like a Benjamin Moore Equivalent, we can go to the chart and see that it's Sandlot Gray 2107-50.
I know that a lot of people are probably thinking that 40k is still ridiculous. Well… during my research, I saw chairs, yes CHAIRS at POTTERY BARN for– are you ready?
$1,999.00
Yes, POTTERY BARN!!!
I'll let you chew on that one for a bit…
Happy Sunday!
xo,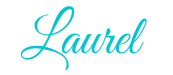 PS: If you're interested in over 500 more sources like the ones in this post, perhaps consider purchasing Laurel's Rolodex.
And if you need color help, The Laurel Home Essential Paint Color Collection will definitely give you a lot of guidance and inspiration for choosing the perfect color scheme for your home.
Save
Save
Save
Save
Save
Save
Save