The other day, there was a comment on my last post about a 25-color whole-house paint palette.
She wrote to tell me, that her no-fail paint color had failed.
And while stated very nicely, it's not the kind of comment I like to receive; only because she wasn't completely happy with my advice. The advice was from a post I wrote nearly two years ago about No-Fail Paint Colors.
I gave a fairly lengthy response on the blog but want to expand upon it and make it more visible via a blog post.
Is there such a thing as a No-Fail Paint Color?
It's actually somewhat of a misnomer.
The reason for that is that any paint color can fail if the circumstances are not favorable.
The difficult part is that the reasons are so numerous that it might just cause one to throw up their arms in despair! However, I think if we embrace the pitfalls, from the beginning, we have a very good chance of getting it right.
Important Note
The advice on this blog is here for general advice. It may not apply to your unique situation. This is one reason why I cannot give out specific advice in the comments. There are so many variables. Dealing with those variables ideally requires an in-person visit.
Whenever I give out a color or make a recommendation, it is always meant as a starting point, not written in stone as a given. It can't be. Here's why:
It's paint and its hue is contingent on the light it's reflecting.
We can only do so much to control the light during the day. At night, we have a lot more control, of course.
There are other possible issues and here is a list of everything I can think of. If you can think of something else, please write it in the comments.
12 Reasons Why Your No-Fail Paint Color Failed
1. Your room sucks. Sorry, I don't know any other way to say it. It's boxy, plain, banal as hell. There's only one window that's smaller than most found in a prison cell. There's only the one door. The ceiling is low. There is no moulding except for the old "sanitary baseboard," we call it.
There is no color on this good planet that is going to make this room look good— that is… without a lot of outside help.
2. The room is very dark to begin with. I don't want to get into the north-facing thing too much, but yes, it's dark and north-east and there's a big hill. I would probably steer you away from a dark color– unless it's a library and the lights will be on all the time anyway. OR, you really love the idea of a dark moody room and plan on illuminating it with artificial light.
3. You didn't consider the other rooms around it. Everyone is painting their rooms in that hot new shade of purple. Last year it was orange and the year before turquoise. Each room in your home is now a different style and color. It's going to look odd.(duh) There needs to be a logical flow and adjacent rooms should have a thread of one color or color family for continuity.
A good example of that, is the home we did last year in Bronxville.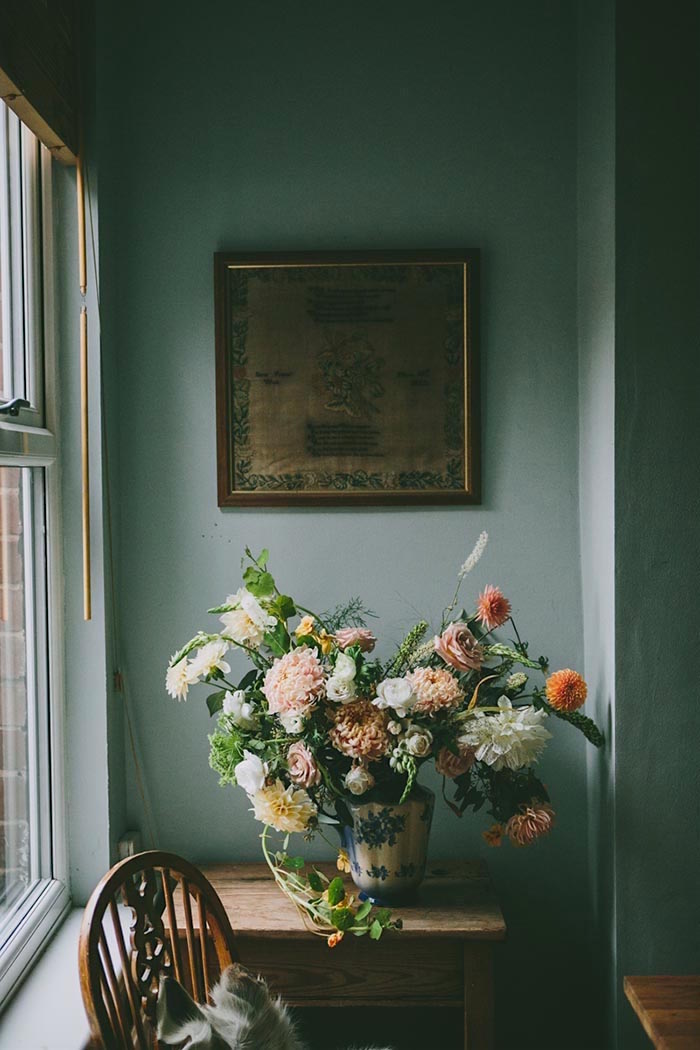 Via: Design Sponge
Anna Potter's home carries through it a monochromatic green palette that I think is especially lovely.
3. The other finishes/materials in the room clash with the color. If you have pinky-beige cabinets, you can't paint the walls a clear yellow. That's an extreme case, but you get the idea. When figuring out a paint color, it is imperative to consider what else is going in the room.
That may seem obvious to most of you and yet I am constantly being asked to throw out colors without my being able to see what else is going on. A description is the same as when you describe how you're feeling to your doctor. He still needs to see you to make the diagnosis.
But, Laurel, we just moved and I have no idea what we're going to be putting in the room.
If you don't know what else is going in the room but you need to paint, then perhaps create a plan that you can carry out later on. Even if some things change, you will be less likely to paint yourself into…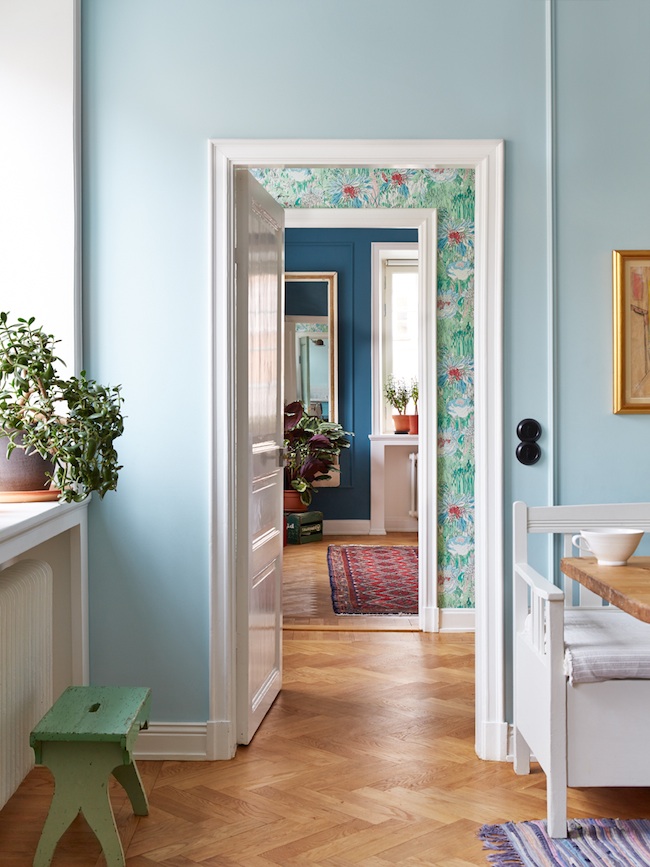 via: My Scandinavian Home
Love this enfilade where each room plays nicely off the other. By creating your over-all palette first, you're way ahead of the game. For more gorgeous enfilades click here.
4. You just took my word for it. Gosh, guys, please. I'm pretty good at what I do, but I am NOT perfect. Far from it. So please understand that my selections are always meant as general advice and it does not mean that you don't STILL have to test and draw your own conclusions.
If a "no-fail" color doesn't appeal to you, then don't use it!
5. You chose the color from a photograph in a magazine, from your computer monitor or someplace that was not real life.
Rose Tarlow – Melrose House
Here is a perfect example. It's not paint, but the point is made. The wallpaper on the left is the SAME as the wallpaper on the right. The photo on the right was in a magazine but a head-on view. I've used this wallpaper and have admired it for over 16 years. The color on the right is wrong!
6. You don't yet have anything else in the room. Well of course it looks weird. This relates to reason #1. You have to have other things in the room to make the color sing. Look at how uplifting this very dark gray room looks with its bright accents.
The Guardian – Photo David Cleveland
Not sure, but the color looks to be Farrow and Ball Down Pipe
7. Because… Light is crazy.
7. I repeat. Light is crazy.
I don't know if God realized that we weren't going to go on living in caves for the rest of time. I'm not sure if He thought that far ahead. If he had, he would've created a light that was perfectly even throughout the day. but wait. What am I saying? Then, we would never have any idea what time it was or if there was a storm coming. Sorry, God, as you were. We're the ones being difficult. We just have to have that perfect color that is going to look the same at all times of the day and night. Sunny, cloudy. Morning, evening. Winter, summer.  That is a lot to ask! It's not going to happen.
And that brings me to the difference between light in different parts of the world. Generally, closer to the equator and/or hot = warm light. Cool, northern places equal cool light. Unless it's sunset. :]
8. Your artificial lighting sucks.
Steve Jenkins
Yes, this is the same wall color in all three shots.
This is a whole topic unto itself. Here are three different types of light. I believe they are cool LED on the left, then halogen, and third incandescent. Please, do not ever use a cool LED or so-called "daylight" bulb in your home. Please. You can still get incandescent bulbs. And there are some LEDs that are warm and not too bright.
9. The paint was mixed wrong.
It's rare, but it can happen. Please test that the color in the can is what you are expecting.
10. You tested the paint incorrectly by painting it directly on one wall and then you put up a bunch of other colors next to it. If you subscribe, you will receive a paint guide which explains the best way to test your colors.
11. Your room has some weird angles.
I once worked on a home and the eating area of the kitchen had two walls at an unusual angle. The walls had already been painted. They looked so different from each other, I swore it was two different colors. It wasn't.

12. You took the name of the paint literally. Benjamin Moore and other paint companies are notorious for exaggerating the name. For instance, many shades of green or blue are called Gray. Or shades of gold are called cream. For help with the best shades of Benjamin Moore paint colors click here.
Color Forte
Wall color: Benjamin Moore Hepplwhite Ivory HC-36. It's a lovely color, but if you are expecting ivory, you might be disappointed.
And one more which I'm sure I've mentioned.
13. You listened to…
your husband who insisted that the color be "halved"
Or your mother,
child,
sister,
BFF…
Sure, go ahead and listen to them. But please do not half your color unless you know that it is a good thing to do. At the very least, do an experiment first.
Well, there it is. There are many reasons why a no-fail paint color might not work out as you thought it would. Take your time. Make a plan. Trust your instincts and all should work out fine.
Oh, and here is a link to my all-time 16 favorite Benjamin Moore paint colors!
And if you love Farrow and Ball (I do too!) but can't get it or can't afford it, here is a guide to matching up the colors with Benjamin Moore.
A week ago I did a post about interior designers and the Design Bloggers Conference. One lovely designer and home-builder, Susie Feia, just did a wonderful post on the Design Bloggers Conference's website about what it is like to attend a blog conference and what she learned. If you're interested in knowing more about what goes on, it's an interesting read.
xo,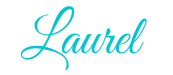 This post is dedicated to the fallen in Brussels, Belgium.