How many times have I heard?
Dear Laurel,
I am desperate. We're closing on our home next week and the painter says that he needs to know what colors we're using? We went to the paint store, but have absolutely no idea what will work. We can't keep it the way it is… I'm 8 months pregnant with our third child. We love the house, but the previous owners have lots of hideous wallpaper and disgusting neon-colors that we cannot live with. Should we just paint everything linen white? I'm attaching a floor plan to give you an idea of the flow.
Help! Could you recommend some no fail paint colors? We're desperate!
Thank you ever so much!
Stressedout Homeowner
ps: we do like sophisticated colors and more earthy shades if that helps.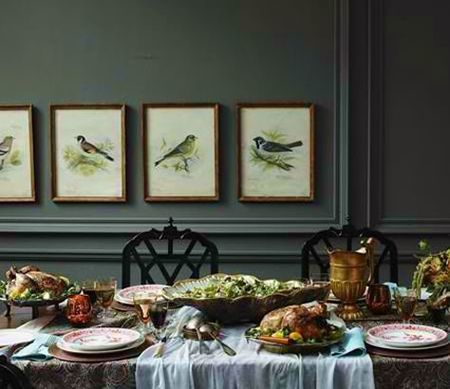 Dear Stressedout Newhomeowner,
I'll be right over!
Oh wait. You're 800 miles away? Yes, I could talk you through it. Yes, you could paint everything linen white.
[b o r i n g]
What IF I could give you 14 no fail paint colors that will work no matter if your home faces north, south, east or west? Colors that will go with EVERYTHING and of course, with each other?
Yes, I can…
Well, what if I don't like your choices Laurel?
At the risk of sounding arrogant— You'll like them. :] Now, some of you are going to be nervous because some of these colors are not in any way pastel. But there is a wide variety from very pale to dark. These colors all go with each other, AND you can mix any other color in these rooms. They also all look good in a variety of different lights. Yes, they will look different in some lights as all colors do, but they look good in all of them.
Of course, I've used dozens of other colors, over the years and most of them are absolutely wonderful, but some of them do not go with everything. The point here, is that you will have a palette that will be beautiful and sophisticated and you can tend to other more important things like making sure your piano doesn't get busted and birthin' that baby!
14  NO FAIL Paint Colors for Your Entire Home That will go with everything, [and I mean EVERYTHING] with each other and will NOT be boring! And I promise you that everyone who comes inside is going to ooh and ahhh and BEG you to know the colors.
Really, Laurel? Yes, really. But you have to listen and trust. [ yes, I know… we all have trust issues] It's "only paint" as they say… Therefore, please do not wimp out on me and ask the guy to mix anything at 50% or some crapola like that. Whoever started that is utter nonsense, except maybe for something like white dove at 50%, but that is probably the same as decorator's white. Of course, nothing is going to take the place of a professional paint consultation, but right now, if you don't get cracking, you're going to have to live with the current color-scheme that makes a Trappist Monastery look like a Barnum and Bailey's circus tent. So let's get to it! [please note: This is for a typical home, although, I think that for the most part, this could also work with some modification for open concept homes.]
Today is Part I [ 8 colors plus the trim and ceiling.]

The First Floor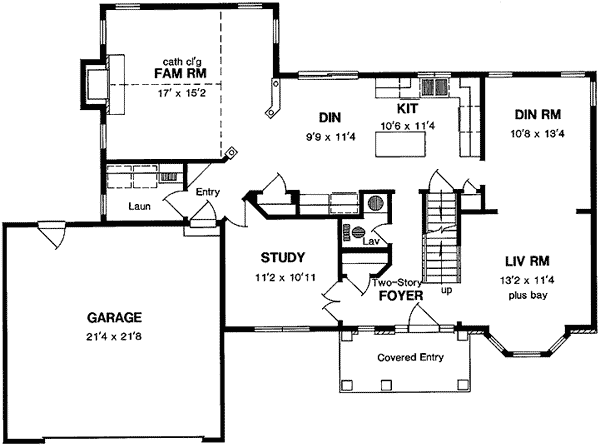 First Floorplan
Here we have the average center hall colonial with smallish rooms. Cozy. We  have an entry, a study, a living room, dining room, kitchen, family room, powder room and family room. That is a total of eight colors on the first floor. Are you ready?
Great, then, let's get started. For the purposes of creating less stress, I am going to stick to ONE PAINT COMPANY. Isn't that a load off your tired shoulders already? Don't you just hate it when there's a list of  "go-to" paint colors and there's a list of five different companies? That means five different stores— like life isn't difficult enough as it is? Besides, your painter is going to go apeshit on you if you make him run around and you don't have time either. The paint company that I am the most familiar with and find that painters in my area like, is Benjamin Moore. It's not that I don't like other companies and colors. I most definitely do, but I am trying to create less stress for you, not more.
1) Entry. The entry is the area that welcomes people into the home. It could be a wow! Or it could be soft and serene. However, it is the backbone of all of the other colors and it will be the same color downstairs and upstairs as well. We are going to paint it a rich cream. The number one choice is linen white. It's one of those colors that sounds better than it is, but we can do better.
925 IVORY WHITE  is a lovely cream  that looks great in bright or dark spaces. You can't go wrong. I used it once in a dark, dreary living room, and it brought it right back to life!
This is not an absolute rule, because I have done some dark entries and they are gorgeous, but if you can see into the room from front to back, it is better to have the deeper colors behind.
2) Kitchen. I don't know what your cabinets are and right now, I don't care. [too much] You need a great neutral as this room is also a pivotal space. However, there isn't very much wall space, so don't be afraid. 2142-50 GRAY MIRAGE goes with absolutely everything. It is a warm gray with a touch of khaki-green. You will love this color!
3) Family room. 1497 ROLLING HILLS. I once went into a store that sold stone. It was their showroom, actually. The color in there was the most sophisticated mossy, rich greenish, grayish I have ever seen. I couldn't say anything but… please, PLEASE, please tell me the color. He said that EVERYONE said the exact  same thing. He remembered it because of 1492 and he had also painted his living room this color. It is absolutely sublime. Please, again, you must trust me here. 1497 ROLLING HILLS.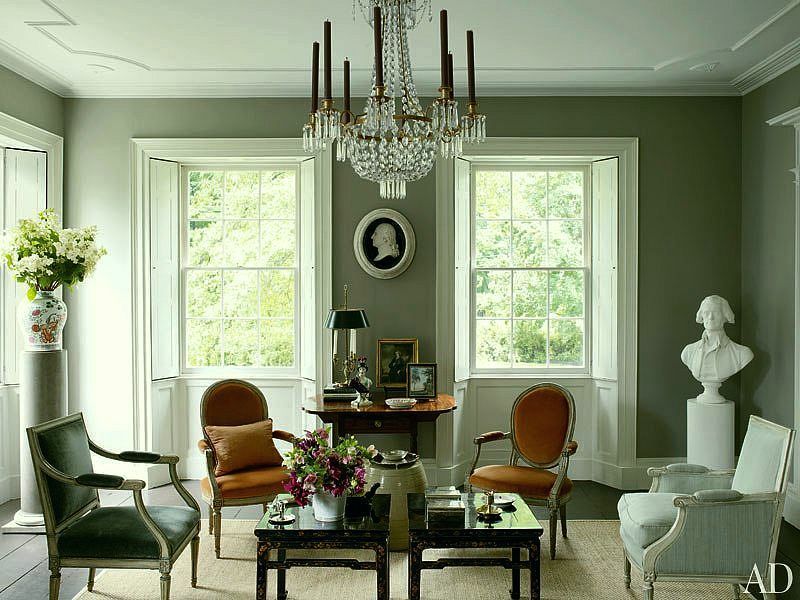 4) Jumping over to the Dining Room. This is going to be a rich, deep gray with just the right amount of blue-green. This color looks AMAZING with wood tones. It will play off the family room color nicely and also of course, the kitchen. 1567 NIGHT TRAIN
5) The living room. The living room needs to have a dialogue with the dining room AND the office/study. It should be sophisticated and truly a wonderful neutral. Let's go with HC- 172 REVERE PEWTER This is one of the best colors that God ever created. It can look slightly taupe or slightly khaki depending on the lighting. It is sophisticated and it goes with everything.
6) The office/study – a rich, deep brown HC-85  FAIRVIEW TAUPE. Stop whining and complaining about how dark it is. ;] I know, but you are going to absolutely love this color. I promise you that it looks nothing like shit. It's a very soft brown-gray [BRAY, we call it] :] and actually has no red in it at all, so the taupe is a misnomer.
Two more spaces.
7) The powder room. I love pale bathrooms with white fixtures. Let's go with 1478 HORIZON. Just a whisper of blue and I mean a whisper. Goes up darker than it looks on the chip. Very pretty!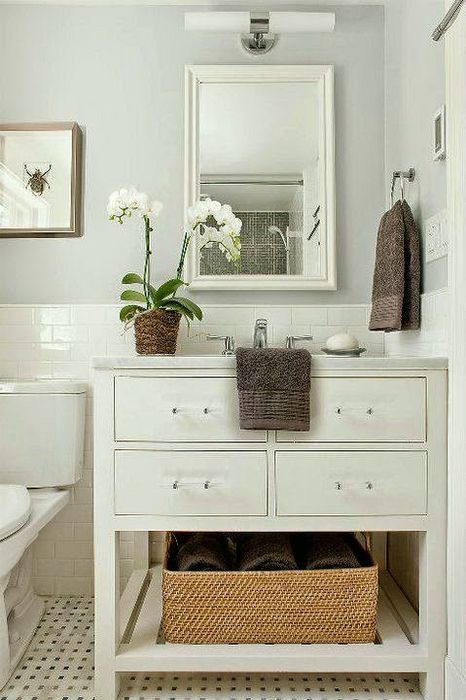 8) Laundry room. Okay. Hang on now. It's a small area with big white boxes and we're going to paint it a deep almost black color that is going to be so chic, you'll be hosting folding parties in there! HC-166 KENDALL CHARCOAL You will like this! It will be a refreshing change from the other colors and a shot of it in our palette is going to look amazing.
Oh, the trim and ceiling. Alright. In the interest of staying sane. Let's do all ceilings in 2143-70 SIMPLY WHITE in a flat finish. The best trim over-all is WHITE DOVE, however 967 CLOUD WHITE and also SIMPLY WHITE are also good choices. Simply white is a bit whiter and might look better in the rooms with white/white fixtures and appliances, but really it's not that much of a difference. I am trying to make your life easy.
Trim, which is anything that is wood, like casings and doors should be in a semi-gloss finish.
Walls can be in either matte or eggshell. Nothing shinier than eggshell. You don't need eggshell, because the matte is washable. I prefer that finish to the eggshell.
      white dove |  ivory-white  |  revere pewter
      horizon  |  gray mirage  |  rolling hills
     night train  |  fairview taupe  |  kendall charcoal
Next, we'll tackle the second floor!
xo,

PS: I took a lot of time [a lot more than I care to admit] tweaking the colors and chips so that they look more like they do in real life. One problem I find with online sites is that the colors often are an extremely vague suggestion of what they really are, so how is that helpful? Of course, every monitor reads colors differently which only adds to the problem.