Right now, I seem to be working on a lot of family rooms, which are really living rooms, as I see it. My definition of a "living room" in case you don't already know, is any room that has a TV in it. ;] Rooms that don't have TVs, that no one  goes in, unless it's Christmas or the baby is having a Bris are what I call "dead rooms."
Many a young client look at me with terror in their eyes begging me to give them practical fabrics.
I don't know what they think I would present to them, but of course it's practical! After all, we're ALL children. We all spill. We all need our furniture to last a long time. And I raised two hellions into young adulthood. (and I had white furniture!)
The other thing about family rooms I am finding is that lots of my clients don't really have the traditional living room. They use their living rooms as game rooms or even a second family room. Sometimes, in older homes, there is no family room, so the living room has to double. In any case, most of my clients who really LIVE in their living/family rooms, want a sophisticated, pretty room that is still durable enough to withstand the occasional melted m&m. (and worse)
So, what do I recommend to cover the main sofa or sectional?
Polyester.
Yes, that's right. Poly. Now, before you check out because you think that no way would you ever go anywhere near that gross stuff invented some decades ago…please allow me to explain why.
Today's polyester fabrics often look like cotton, wool or linen and they are not at all shiny
When the baby barfs all over the sofa cushions (both of mine did— for months!) or the cat pees on it… you can rip that baby off and throw it STRAIGHT into the washing machine. (the seat cover, I meant, not the baby) :]
Poly is usually very reasonably priced
It looks great
Feels great
It comes in lots of great colors and textures
Then, for the throw pillows, we can do the beautiful linens, cotton prints, etc. because… well… they're just pillows and we're not actually sitting on them. They are usually behind us and are safer. I really do not recommend cotton for family rooms. It looks great, but it stains too easily and it shrinks and fades. You cannot just throw it into the washing machine, unless it's white.
Also… be very careful about leather.
If you do leather, you want it to be PROTECTED ANALINE leather. If it is unprotected, it will scratch like hell. Of course, if you don't mind your kids playing tic tac toe on the leather sofa, then you will be fine. If you do get the scratchy kind of leather, if you rub on it, the mark usually comes off.
Linen and linen blends also make for good upholstery fabrics, but please note, that all linen fabrics must have a knit backing applied. The fabric gets sent out to a fabric finisher for this service.
Another alternative that is gaining a lot of popularity is some form of indoor/outdoor fabric that we usually call "sunbrella." But high end fabric vendors are carrying it now, and some of it is absolutely gorgeous. The fabric is solution dyed and will not fade and you can do just about anything to it— even hose it down as it's meant to be able to go outside.
Here are some great ideas for furnishing your family and/or living room. (the room with the TV, even if you can't see it here!)
Love these two rooms above by the very talented Katie Rosenfeld.
Above and below by me.
I am having computer issues, once again and I am struggling to even produce this post. The reason I'm so uncharacteristically quiet is that in most cases, I couldn't post captions because when I tried to get in there, I was taken to the bottom of the page. So, bottom dweller, I will be. Gotta take this thing into the shop again. Here are the links.
1/ unknown 2 / 3 / 4 / 5 / 6 / 7 / 8 / 9 / 10 /
Have a great weekend!
xo,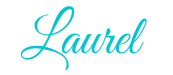 ps: for more living room decorating ideas please look here