Now that Christmas is over and the decorations are coming down soon. Things looking a bit drab? Tired? Now what?
This is going to be a three-part series in revitalizing your rooms.
Part I is so important that even though it is only one element, I'm gong to devote an entire post to it.
LIGHTING.
1) Look at your lighting. Is your home feeling kinda dreary now that the Christmas lights are down? Are you coming down with a wicked case of seasonal affective disorder? Well, it's quite probable that the lighting in your room is not working for you. One decorating mistake I commonly see is insufficient and/or the wrong kind of lighting. Even if you have the most beautiful decor it will not look good if it's not lit properly. Right? Good lighting does not necessarily mean BRIGHT lighting, either. As a matter of fact, good lighting is not glaring.  It shouldn't make you squint, or give you a headache.
Fear not, however, the principles are not difficult.  If you have recessed lighting, it must be on a dimmer switch. Then, add table lamps, floor lamps and/or sconces. Beautifully lit rooms have lights coming from different sources and any light that can bounce in different directions is really good! Chandeliers are great for over tables or beds or if your ceilings are high enough or. If your ceilings are low a semi-flush light fixture is a better way to light a room than a fully flush fixture because the light has a chance to bounce up as well as out and down.  One of the easiest tricks is to make sure that the corners of the room are well-lit and the lighting will spill over into the center.

Desk lamps can and should be pretty. Lamps can go in kitchens, bathrooms, entry ways. Lamp lighting always creates some of the best light. Pale, translucent shades are best, but black shades are great for accent lighting.
Here are some great lighting fixtures starting at the top.
I found this sweet semi-flush mount cream silk ceiling fixture. This would make a very softly diffused general light and it's only $125.00 at Shades of Light!
I have long admired Moravian Star pendant lights. They are fabulous for hallways, bathrooms or anywhere one wants a stylish accent light.
This next one isn't cheap, but this hand-blown glass beauty is absolutely glorious!
From Serena and Lily
Below is a much less expensive version
from Shades of Light
One of my all-time fave chandeliers, the Sara Chandelier from Canopy Designs is also not cheap, however, the real ones which are actually from Egypt, like the one Sara Jessica Parker has, (hint. Notice the name) cost several thousand dollars. Another exquisite example of this type of chandelier is in this gorgeous entry done by the incredibly talented interior designer,  Lynn Morgan
Here are some fresh and cool table lamps:
Gourd lamps are an enduring classic and this one which is new from Bungalow 5 is an updated version in versatile turquoise.
We're doing two of these in our Bronxville kitchen on the sideboard which will be adjacent to the glass cabinet. These are from Shades of Light and only $269.00/each.
Reflective and wonderful is this mercury glass table lamp from Regina Andrew.
I did two of these beauties which are new at Currey and Company. They are tall and heavy, accented with crystal and the photo does not do them justice. Here they are on a Hepplewhite style sideboard in our classic Bronxville dining room. I love how they knock back the formality of the antique sideboard and give the room a refreshing dash of modern style.
And here are some lovely wall sconces. I love wall sconces because they bring the light to the edges of the room which bounces out up and down. Some don't look so great with a shade and for those, I recommend a double arm sconce and then really dim those lights.
Above is a slight twist on an old classic. From Circa Lighting. These could work in so many  settings. They are traditional without being stuffy and because they have such a large open shade, would provide a good amount of light.
Also, new from circa lighting is this unique fixture which could go in so many  settings.
I love the delicacy of this sconce which has a sculptural quality to it. It also comes in a silvery finish. From Aidan Gray Home.
Well, that was just a tiny sampling of tons of great home lighting out there.
I am going to devote a lot of posts to lighting because again, it's just that important and there are so many wonderful lighting fixtures out in the marketplace. It wasn't that long ago that we used to bemoan the existence of great lighting sources. Well, not anymore!
Next in the series, I'm going to discuss adding mirrors (and some other ideas) to freshen and brighten your space. Below is a preview from my portfolio (in my living room) is one of my favorite mirrors from Wisteria over a console table (also from Wisteria) with a pretty lamp from One King's Lane.
At night, the look is absolutely incredible with the black shade. Black shades add an element of sophistication and mystery to a room. They do not give off as much light, but because of the mirror, we don't need that much light. Mirrors double the amount of light and add a lot of sparkle to any decor. It's a great way to add a lot of light with very little wattage and it looks great!
Here's to a bright, warm, beautifully lit and very happy new year!
Stay tuned for more ways to freshen your home. Many of them do not cost much, but will make a great impact!
xo,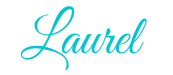 Save